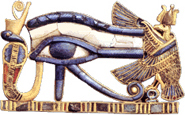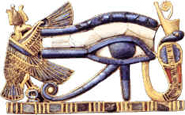 Little Egypt
Order Information
phone, 972-840-8450
fax, 1-972-926-8021
If you would like to use a credit card, Do not send your credit card number in the email. Please use the fax or call me.
If you are paying by PayPal, please check your email that is used with that account, this is usually the only way I have of contacting you.
Pay me securely with any major credit card through PayPal!
Because these items are hand crafted and import duties and fees continually change, prices are subject to change without notice. For the most current and up to date pricing, please send us an email or call, 972-840-8450.
INTERNATIONAL ORDERS: Orders placed from outside the USA can expect to incur additional duty and tax fees from the destination country. These fees are the responsibility of the customer and are beyond Little Egypt's control. If you have any questions, please contact your local customs office for more information concerning these costs.
COLOR AVAILIBILITY: If you don't see the color you like, not to worry, we will do our best to match your costume. If you have a specific shade in your costume you're trying to match, it would be best to send a fabric sample of the color you need.
SIZES: Please include your measurements: hips for sashes, belts and pants; bra size for costumes, inseam for pants and hip to ankle length for skirts.
CATALOG - due to new and frequently changing items, it is not cost effective for a printed catalog at this time. We can send you a color picture in the mail or attach a picture to email.
SHIPPING & HANDLING: Orders will be shipped in the most cost effective manner (usually US Priority Mail) or by preference if you have one. Most orders ship within a day or two of your cleared personal check or within 7 business days of payment if you pay by money order or credit card or PayPal. If that is not possible (out of stock item), you will be notified of the expected ship date.
SHIPPING & HANDLING for DVDs and Music CDs: There are NO SHIPPING fees for DVDs and Music CDs shipped within the USA. For international orders, please send me an email for shipping charges. You can pay these fees thru PayPal.
REGULAR SHIPPING CHARGES (CONTINENTAL USA)
(NOT INCLUDING INSURANCE! LOST ORDERS WILL ONLY BE REPLACED IF INSURANCE IS PURCHASED!!) See chart below
YOUR ORDER TOTAL IS:
$ 1.00-$9.99 + $1.85
$10.00-$44.99 +$5.25
$45.00-$64.99+$7.00
$65.00-$99.99+$8.55
$100.00-$199.99+$9.55
Add $2 more for shipping for every $100 over $200 in value.
We strongly recommend that you purchase insurance. Please add the appropriate amount of insurance when calculating shipping and handling:
U.S. Postal Service insurance: up to
$50 is $1.30
$50.01-$100 is $2.20
$100.01-$5000 is $2.20 plus $1.00 per each $100
CANADA and OVERSEAS: Please contact us for rates. US Funds only, may be additional charge for checks not drawn on US banks. Duties and taxes from the destination country are the responsibility of the customer.
RETURNS: ALL returns must be pre-approved within 3 business days of receipt of merchandise. A restocking fee may be imposed depending on the reason of return.
Please email or call to explain any problems, we will do our best to insure your satisfaction. Video tapes and music are not returnable, except for damaged merchandise and then only an exchange of the same product is available. Original sales invoice must be returned with product.
Thank you for your business! It really is appreciated!
If you would like to be added to our mailing list for future events, please send an email to:
send mail to:
Little Egypt
321 Valley Cove Dr
Garland, TX 75043
972-840-8450
fax 1-972-926-8021
visit our shop at:
Little Egypt
2840 S. Jupiter Rd
Garland, TX 75041
(next door to Vikon Plaza)